Delhi, the heart and the spark of our national capital. And when it comes to the people who just are deeply and madly in love with street food especially chaat are always welcomed at Delhi-6, the pristine old Delhi. There are plethora of options available for everyone who wants to give their hand and mouth a chance at Delhi's street food. Delhi has been catering to the needs of Delhi people, or from any part of the country but to the needs of people visiting India from across the globe.
From Paranthe Wali Gali to Sitaram Bazaar to what not. Chandni Chowk is spread across a wide area and not only caters and serves your taste buds but has the best local market to shop and satiate your inner-self that has been itching while seeing some exquisite stuff, isn't it right?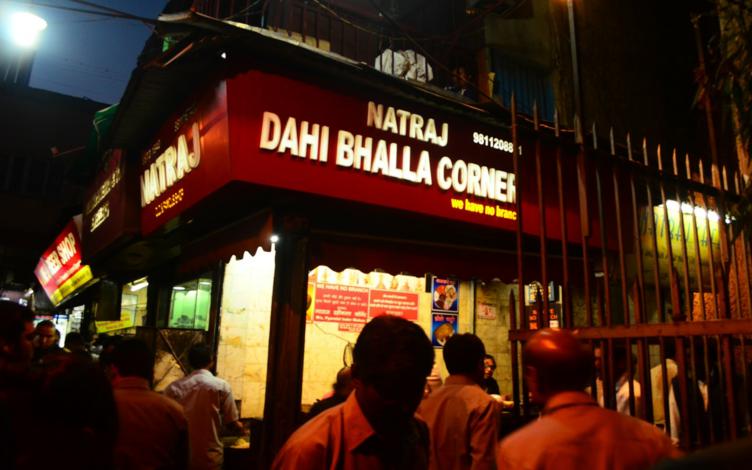 The closest joint to the Chandni Chowk metro station is Natraj Dahi Bhalle, and boy you need to be in a queue for 9 times out of every 10 you crave for their Dahi Bhalle. You won't get a wide variety to choose from, but once you have had either their Dahi Bhallas or Aalo Tikkis, I can assure you that you will crave for another plate and will be ready to stand in the queue for another half an hour or so.
Cost for two: INR 100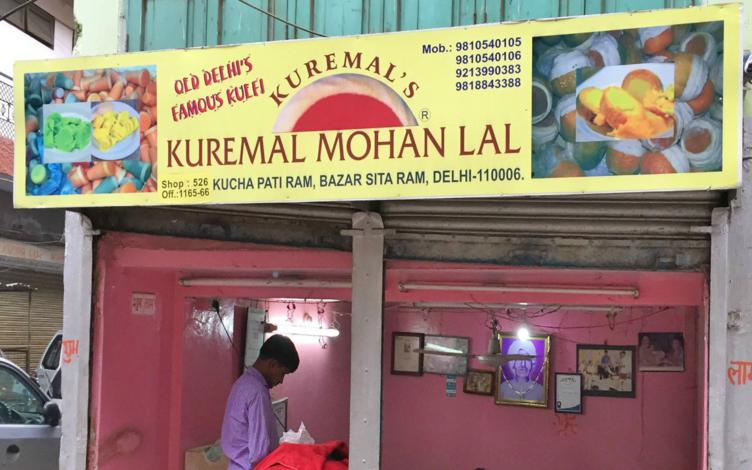 Then if you are a sweet tooth, nothing is better than these creamy concoctions at Sitaram Bazaar at Kuremal Mohanlal Kulfiwale. It is said to be one of the oldest kulfi joints in the entire country. And not only the standard version of the desserts you will get here buit they have been upgrading their menus and have a lot to offer with new flavours. They have this zeal and passion for everyone to at least taste their kulfis once.
Cost for two:
Paranthe Wali Gali, as the name suggests offer you a myriad of paranthas. The variety of the paranthas that are offered here are nowhere to be found in the entire world, it is said so. Paneer, Aalo, Mix Vegetable or whatever your heart calls out for. Just speak the name and you will be offered a steaming parantha with delicious and lip smacking chutneys and sabzi.
Cost for two: INR 200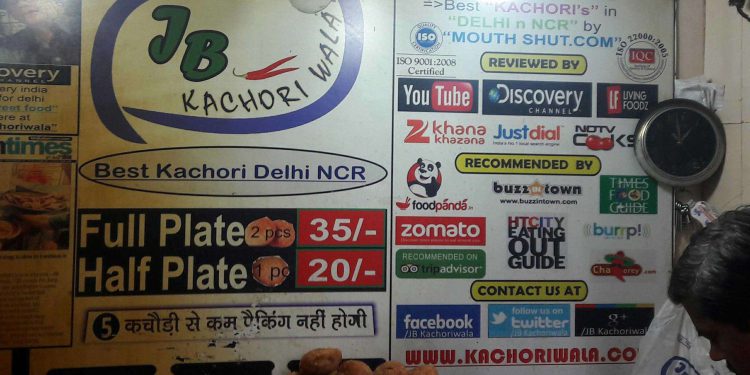 Next halt that you can make is at Jung Bahadur Kachori Wala, this shop is serving the people from the late nineteenth-century and is still going strong. It amazes me to see the mouths watering of the people who never grow old for their kachoris. Such delicious stuffing packaged in crispy crust. From standard dal kachoris to matar kachori or dry fruit kachori and the things of which you cannot remember the name but just the taste.
Old Jalebi Wala, located at Dariba Kalan Road in Chandni Chowk, serves the jalebis which are the real deal. No matter if you are a sweet tooth or not you will just fall in love not only with the taste but the aroma of the hot and crispy deep fried jalebis will connect with you at whole another level. Even before you break a piece in your mouth and the syrup and the taste starts ruling your life, these lovely golden brown swirls will make you feel irresistible for them. The secret is partly to use the khandsari sugar instead of the regular sugar to make the sugar syrup.