OFOS or Online Food Ordering System is more of a necessity than anything in this Digital Era. With an online presence, your restaurant stands to gain everything but lose nothing.
FUN FACT: Number 7 is known to be the most magically powerful number in the universe; hence, in this article, we will discover exactly 7 benefits if you decide to digitize your restaurant! Read on…
  1. EASIER PROCESS:-
as Chef Marco Pierre White says, 'Keep it simple. Perfection is a lot of little things…. Done well!'

(image source: https://tastingaustralia.com.au/people/alumni/special-guests-2017/marco-pierre-white)
An efficient OFOS follows the above statement to the dot! An OFOS streamlines and simplifies the entire order taking the process for the restaurant owner. It starts from the moment the customer taps on their 'Place Order' option and ends with the food getting delivered to their location. The restaurant will receive instant updates through SMS/email/Pop-up notification once an order has been placed by a customer.
So, from order placement to order delivery, the restaurateur has to just keep a bird's eye view over the process and make sure that all the little things are done well. It seems easy enough, don't you think?
  2. CONSUMER CENTRIC:-
A Online Food Order Restaurant opens for…..whom? My bet is on 'for the consumers, of course!' Whether you serve frozen desserts, bakery items, meals or fast food, if there are no customer-friendly options then there is absolutely no point in opening any eatery. The Food Industry is consumer-centric and to show yourself off as THE consumer-friendly eatery; owning an OFOS becomes a must.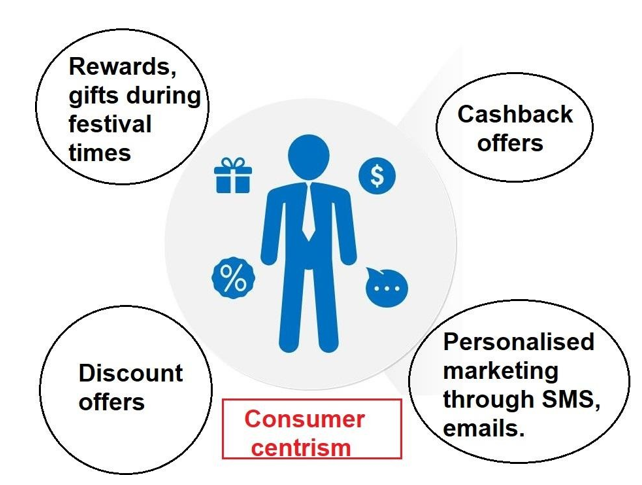 An OFOS:
Saves time for your consumers as they can place an order quick and easy and,
Gives all the loyal consumers great convenience if they find their favorite restaurant accessible at all times of the day,
3. REDUCTION OF MANUAL ERRORS:-
Admit it! Sometimes the orders get messed up! Previously, the Restaurant Owners used to take home delivery/take away orders through calls only. Either the order quantity used to get mixed up or the Online Food Delivery details were not able to be communicated clearly enough. This used to lead to a frustrated customer and a disgruntled restaurant owner. Well, to err is human, after all!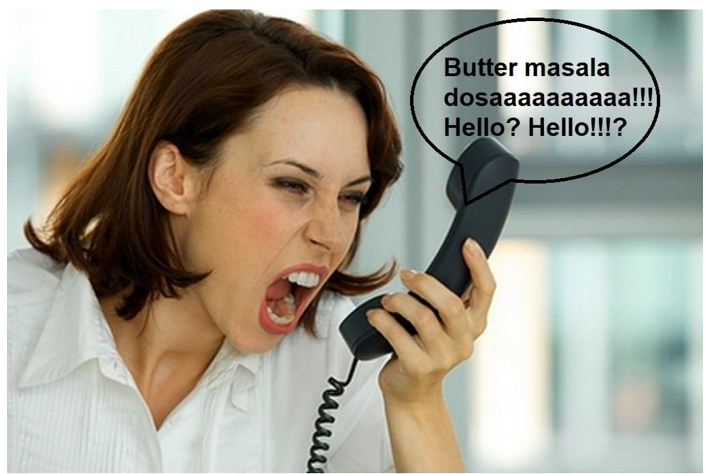 How does OFOS help?
Since everything gets automated, the order details are accurately received including the quantity, other specifications,
Special instructions for food preparation or special delivery instructions can be easily communicated to the restaurateur with no room for confusions or misunderstandings,
Since the delivery executive can be tracked via GPS, the customers can directly speak with them instead of calling the restaurant again and again for the delivery updates,
Smoother business flow for the restaurant owners.
  4. WHAT YOU SEE IS WHAT YOU GET (TRANSPARENCY IN OPERATIONS):-
Okay, so how many times has it happened to you that you have already decided what you want but at the time of order, it all went to hell! Either the dish is out of stock or someone changed their minds and now wants something else. Best Online Food Ordering System food through phone calls was nothing short of a hassle!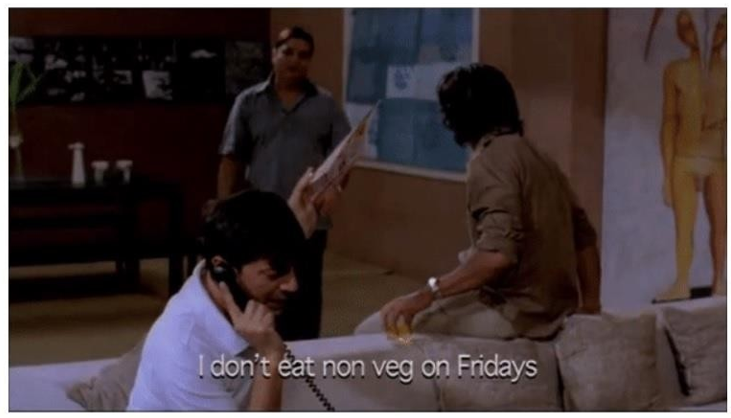 (Image credit: Bheja Fry Motion Picture)
With an OFOS:
the consumer can easily place an order without experiencing high blood pressure,
all the modifications, special instructions (extra cheese, no olives, etc.) can be made swiftly,
if any dish is unavailable it is immediately updated on the app/website,
any special offers, reward scheme can be displayed to the consumers in a visually attractive
  5. MYRIADS OF MARKETING TECHNIQUES AT YOUR DISPOSAL NOW:-
Every morning when I open my newspaper, a small bunch of pamphlets will fall right into my lap and this is every morning! The truth is without the internet, there are only a few marketing techniques for a restaurant to publicize themselves. The majority of them use the old 'pamphlets- between-newspaper' technique. Since they are not the only ones (schools, insurance agencies, beauty parlors, etc. all use this very technique) people tend to ignore all pamphlets collectively!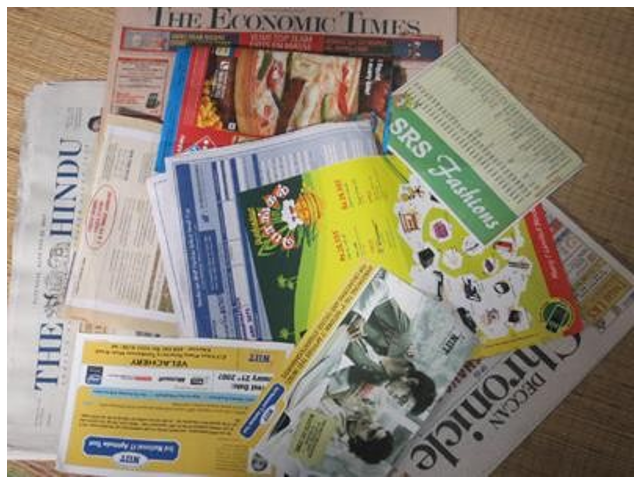 Owning an OFOS can enable a restaurateur to expand their reach to the masses with ease by:
posting their menus online,
build a mobile website,
optimize their websites for search engines by using SEO techniques. This will make the restaurant's website more visible to the users.
Publish attractive offers, promotional schemes and use bulk email or SMS to reach a wide audience.
Digitizing a Food Restaurant opens up alleys of opportunities for the proprietor while saving cost as well.
6. FEEL, SEE, SEARCH FOR RESTAURANT PAMPHLET ORDER:-
A consumer will usually go through these three stages when they are ravenous!
They first feel the hunger,
They see in their vicinity if anything is available to eat right at that moment,
Now, this is where we should pay attention to! Once the consumer realizes that there is nothing to eat in their surroundings, they will NOT go and search around for a restaurant pamphlet. A hungry consumer is a ticking time bomb, they need instant deliverance from their discomfort.
The customers will go online and fill up their carts with food items (the intensity of hunger is directly proportionate to the quantity of food ordered) and order straight away!
By uploading the restaurant online, the restaurateur enables the consumers to go through their entire menu. Helped with visually attractive food pics, the consumer will be pushed to order more than they require (this actually happens! Hunger is the biggest motivator there is!)
7. JUST A TAP AWAY:-
We touched upon this in the above points but it truly needs to be driven home! We can have anything we want these days as long as there is money in our pockets and access to the internet. Clothes, electronics, furniture, salon services….one can even get themselves a wife/husband online (courtesy of matrimonial websites!) Food is no different, my dear friends!
If you are new to the Online Food Industry then making your restaurant's existence visible online is imperative. Eateries who have been around for more than two decades or more have less to worry about because even with all the digitization happening, they will always have their loyal crowd visiting them.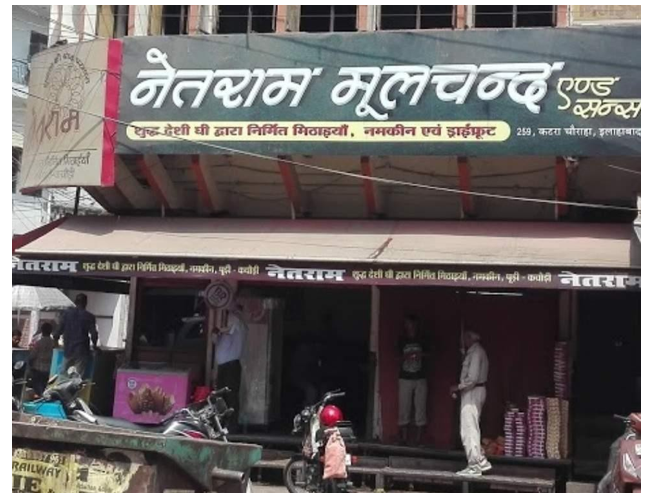 Netraam Moolchand & Sons, Allahabad has been around for more than a century now! It was established in 1856! Now even if they don't go online, it won't hurt their business as much because they are not just an eatery anymore,they are a legacy. They will always have a steady stream of loyal consumers and new consumers visiting their eatery just for the experience.
The same cannot be said for the modern eateries though. By making a restaurant available just a tap away, it will bring more potential to its business to grow and expand its operations. Along with foot traffic, the eateries will experience virtual traffic as well resulting in:
Increased sales and revenue and
Increased exposure
CONCLUSION:-
We are living in a global village these days. Everyone is connected with everyone else and everything is accessible online. The whole internet (including social media) is one big playground where all the players are given equal opportunities. To not adapt to the digitization is like not entering the playground and still hoping to win. It doesn't work like that, friends.
FoodChow, an up and coming Online Marketing Solutions Agency for Indian Restaurants, provides complete Online Marketing Strategies for Restaurants. They provide web development services, online food ordering systems, mobile app ordering and complete Online Marketing Solutions for small scale restaurants.
For availing the Meal Delivery/food ordering services and Online Marketing Solutions for your restaurant. Contact today by visiting www.foodchow.com.