Desserts, a warm blanket on a cold winter evening. It's icing on a cake and the climax to an absolutely spectacular movie. There is no denying the fact, that desserts give a befitting end to any meal. And Indians? We have a penchant for sweets, no doubt. So it comes as no surprise that the country has so much to offer to those with a sweet tooth. No matter where you find yourself in the country, there is going to be something to satisfy your craving for something sweet. Not only are desserts part of our staple fare, but they are also offered in our places of worship. Be it the khada prasad at Gurudwaras or the boondi ladoos served at temples, desserts form an integral part of our sacred offerings. And by and large, all Indian desserts use sugar, milk and khoya as staple ingredients.
Here are some of the most delicious Indian desserts that you need to try.
Double Ka Meetha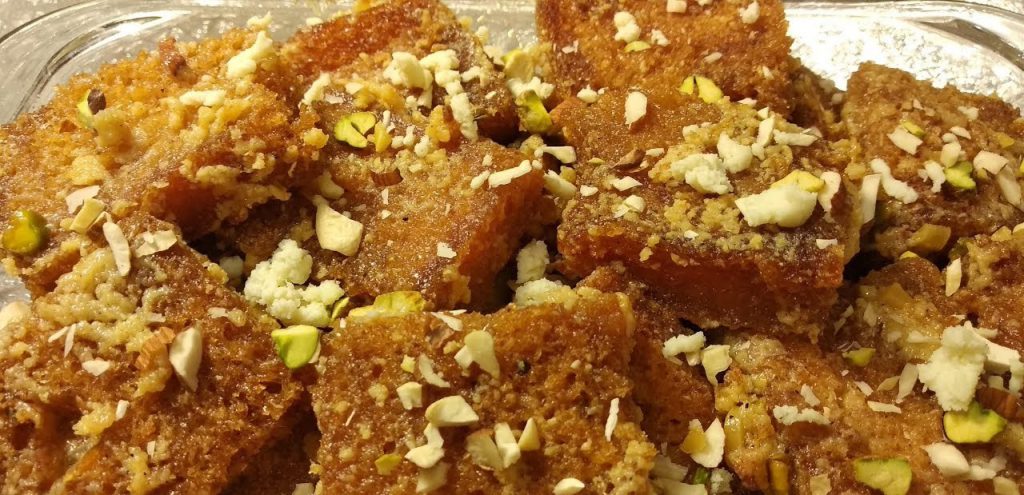 Double Ka Meetha, is one of the classic Nizami desserts, which gets its richness from saffron milk and dry fruits, is an eggless bread pudding, that hails from the city of Hyderabad, India. The crispiness of the bread and the flavourful bread, fragranced with rose water coated with condensed milk is quite a treat to the palate. Milk bread, used is especially bought from Rose Bakery in Hyderabad, and is used to prepare this famous meetha . The bread is called as double roti, because the dough expands to double its size due to the action of yeast, and roti in Urdu language means 'bread'. This dessert is also referred to as a 'King of Bread Puddings'. It is an important dessert reserved for festivals, celebrations and on other special occasions. This meetha is an evolved version of the Lucknowi Shahi Tukde.
Khapse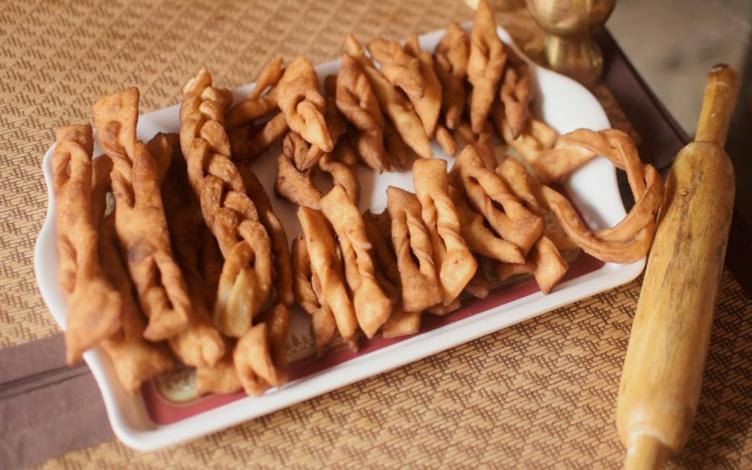 Apart from Momos and Dim Sums, North East is our hidden treasure of a variety of scrumptious foods. One such delightful dish is 'Khapse', a deep-fried Tibetan biscuit which is a store house of energy more delicious than any nutrition bar which is traditionally prepared during Losar.It is made with simple ingredients such as all-purpose flour, milk and sugar, and is available in different shapes and sizes. It is perfect to be served as a snack to anyone.
Pitha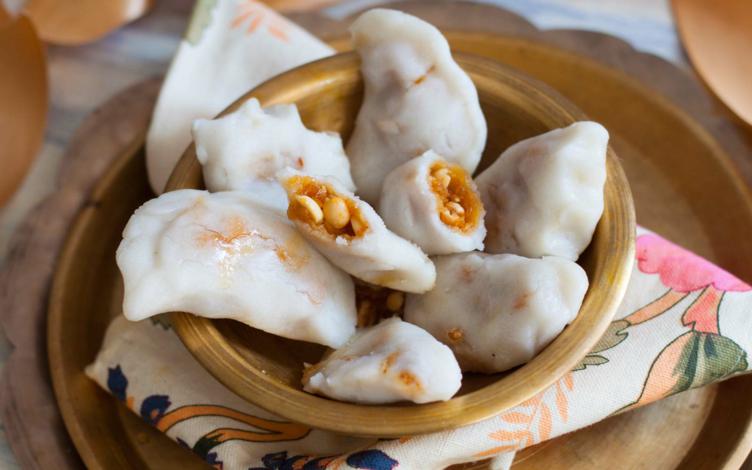 Pitha is a type of rice cake stuffed with goodness, prepared with rice flour, sesame seeds, jiggery and a variety of other ingredients, from the eastern regions of the Indian subcontinent, common in Bangladesh, Nepal and India, especially the eastern states of Odisha, Assam, West Bengal, Jharkhand, Bihar and the northeaster region of India. It comes in different forms like baked, deep fried, roasted or steamed. Pithas are typically made of rice flour, although there are some types of pitha made of wheat flour. Less common types of pitha are made of palm or ol (a local root vegetable).
Bebinca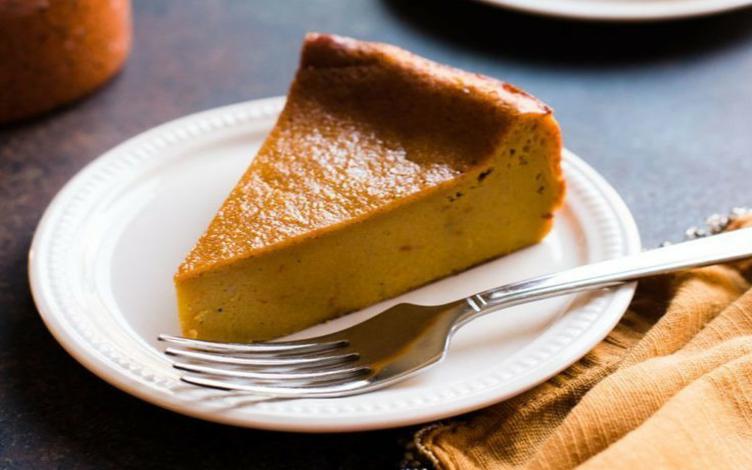 Bebinca, is a type of pudding and a traditional Indo-Portuguese dessert with 16 layers. The ingredients include plain flour, sugar, clarified butter, egg yolk, coconut milk, nutmeg and almonds to garnish. It can be enjoyed with a serving of ice-cream too!It is a traditional sweet in Goa during Christmas and is easily available to carry and preserve for a long time or eaten fresh.
Madhurjan Thonbga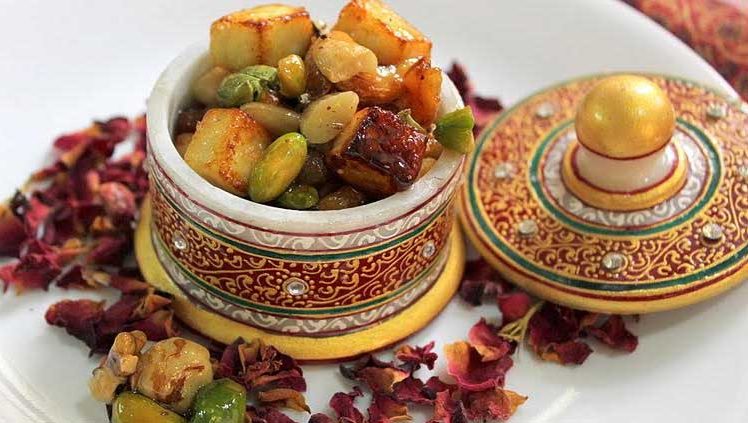 Madhurjan Thonbga is a Manipuri dessert. Sweet besan dumplings are dropped in thickened sweetened milk with some fresh coconut loaded with scrumptious flavours. The besan naturally adds a very unique and pleasant flavor in this which provides this sweet dish with a divine flavour.
Pukhlein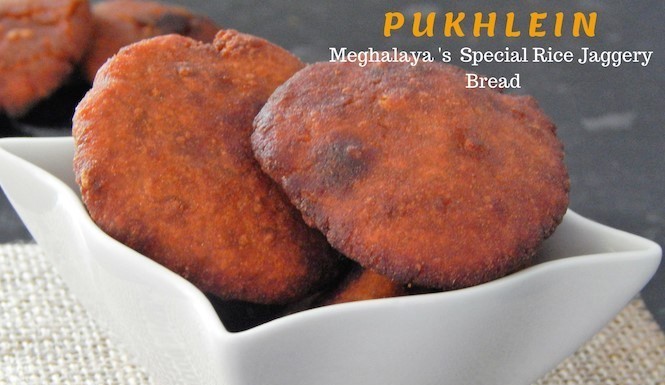 Pukhlein is a traditional rice flour bread recipe that owes its origin to Meghalaya and is known for its flavors all around the country and is prepared like a breakfast bread which is delicious and filling.This regional recipe is made with the goodness of simple ingredients which are rice flour, cane sugar and refined oil which tastes absolutely divine.
Some of these Indian desserts are often made on different celebratory occasions and also on days when you just want to forget about diet plans and gorge on a bucket full of sweets.