What this blog will be about The Introduction:
"You don't need a silver spoon to eat good food." – Paul Prudhomme
You must have experienced this at least once in your life where you ate the food so good that you literally licked the morsels off of the plate! The food joint may not be impressive in its décor but you still take your whole family there because the food is really that damn good!! Not kidding but I personally stopped visiting franchises like KFC when I discovered a local food joint named Chicken Wala (in South Bangalore) selling THE juiciest chicken kebabs and leg pieces I have ever eaten!
Now imagine if Chicken Wala had the same marketing techniques at its disposal as the big restaurant chains do. That 'if' right there is the giant leverage which many eateries lack. Taking Chicken Wala as an example, although it serves drool-worthy food, it is only known locally and its circle of influence is narrow, to say the least. The survivability of eateries like these depends on the mouth-to-mouth publicity only.
So, in this blog, I will reveal the hottest Modern Online Food Marketing Strategies which can and have put small scale eateries on the map! I will also disclose how Foodchow uses these techniques practically so that your venture can also have its day in the sun! Happy Reading!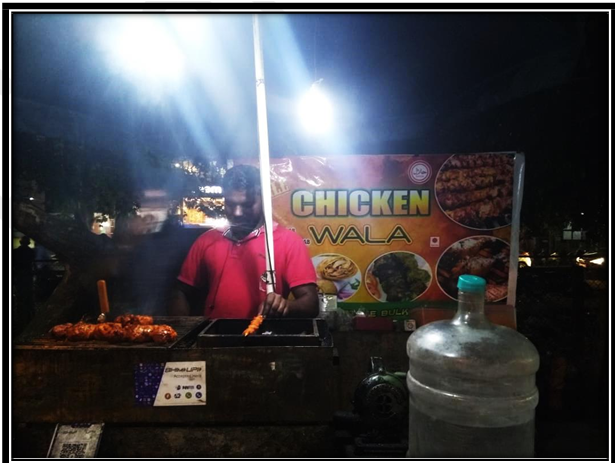 Note:- The term 'Online Food Restaurant' encompasses eateries of all scale including the street side micro eateries.
  1. HAVING OWN WEBSITE:-
At any given time, there are crores of people online looking for new outlets to visit,
A website increases the exposure of the restaurant in the market and attracts higher user traffic,
Freedom to list all the services you provide – Party orders, pre-ordering, catering, etc. prevents you from limiting yourself to just Home Delivery,
Ventures like Foodchow provide website development services to willing restaurateurs and take their business online at basically Zero Cost.
The generation today is not so trusting these days. They rely on hard facts, things which they can see for themselves and unfortunately mouth-to-mouth publicity works on trust. Someone's 'awesome experience' could be another's 'Hell's Kitchen'. Having a website with authentic reviews, testimonials and ratings laid bare can satisfy the netizens enough to visit your outlet at the next chance possible.
  2. GOOGLE LOCAL & GOOGLE+ :-
Google Local was initially was just Google maps but has now evolved into a platform where the users can acquire restaurant recommendations, publish their own photos of the eatery and its cuisines/dishes, share their reviews and ratings and much more. It uses data from Google + and Google's Knowledge Graph for providing the user with a comprehensive database.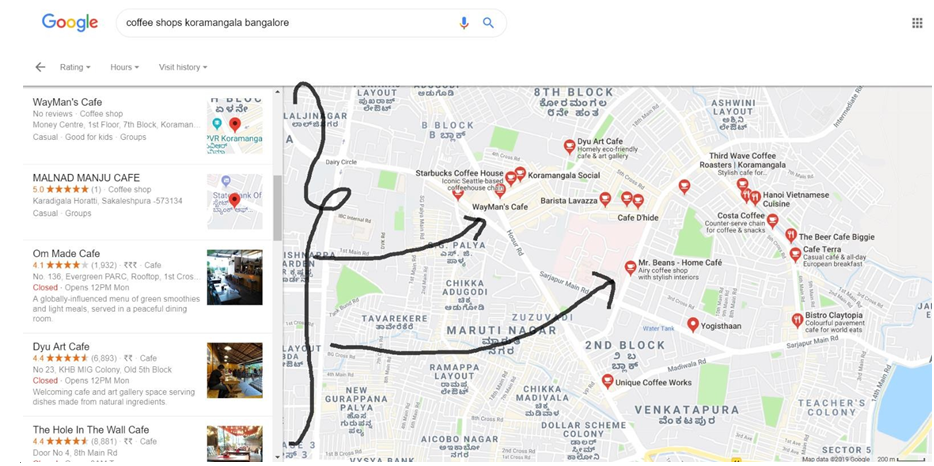 Setting up your business on Google + will greatly grow your chances of being seen in the top search results. Here's how:
Google + is where all the necessary information about your business is listed. Whenever a user searches for restaurants, the information we see on the listings i.e. phone no., website URL, address, working hours, etc. are all taken from the business' Google + account.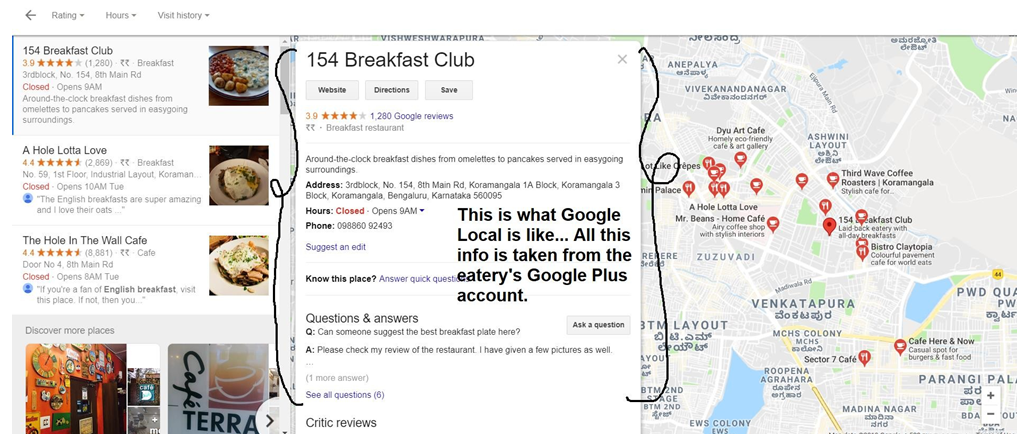 Google maps also use this information to locate the establishment accurately on the map.
Once you have set up your account in Google Plus, Google Local and Google Maps will do the rest for you!
Click on the link below to have an in-depth knowledge of Google Knowledge graph and how it affects your restaurant's Google Search Ratings: https://www.wordstream.com/blog/ws/2013/02/01/knowledge-graph-conspiracy-confirmed
  3. SOCIAL MEDIA MARKETING:-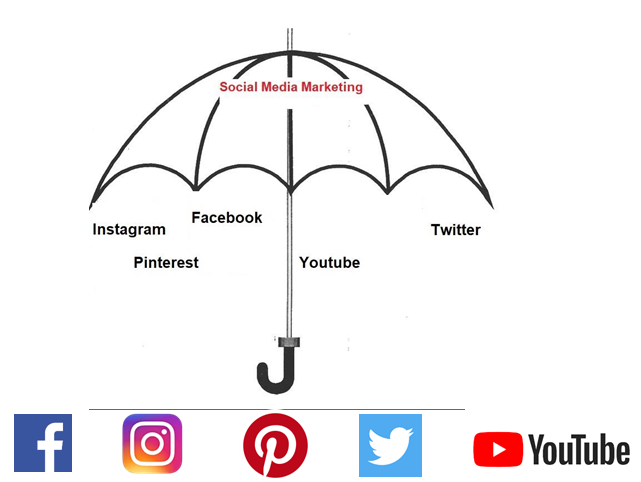 A relentless communication of your promotions, posts, and tweets to your followers will help build your brand image.
Be sure to maintain a consistent look in your posts, usage of the same font, same style of photography to create a separate niche in the market. Example: IG handle of Hope Well Brewing Co. (@hopewellbrewing) – a craft brewery and a taproom.
Keep updating your social media handles regularly, post timely and it is highly recommended to keep the content relevant to your line of work exclusively. Try to refrain from posting politically and communally charged posts even as a meme.
Giving out special rewards to the most active followers will keep your audience engaged.
For example, Wendy's – a famous fast food restaurant chain – has one of the most active profiles on Twitter. Some time ago, a user challenged them on Twitter to gain a one-year free supply of Chicken Nuggets. The challenge went viral all over the internet and the challenger went on to star in Katy Perry's new music video (Swish Swish)!!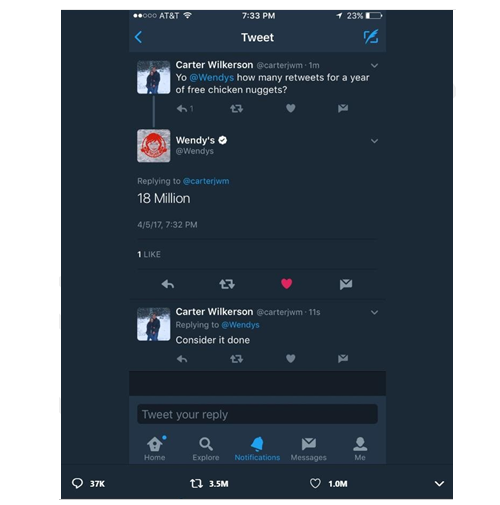 When it comes to Social Media Marketing, how you engage with your audience is everything!
  4. LOYALTY PROGRAM:-
Loyalty program is simply you, as a Restaurant Owner and an entrepreneur, offering your recurring guests with a complimentary purchase/service package for when they cross a certain milestone.
For example:- if a person has visited your establishment or ordered food online from you, for say 75 times, then you reward the customer with a special offer like so – 50% discount on all purchases above ₹100 for one year, a specially made 'Premium Guest' card for availing all your services at heavily discounted rate, etc.
The purpose of Loyalty Programs is pretty self-explanatory as they help retain the loyalty of the customers. Period. Now, this can be done in two ways:
Partner with 3rd party food apps and get benefits indirectly through their loyalty program or,
Do it yourself.
Foodchow is Best Online Food Ordering System brought into existence to help the 'Do-it-yourselves.' Foodchow enables the restaurateur to carry forward their own Loyalty programs and cause no intervention between them and their customers.
  5. LOCAL SEO:-
SEO (Search Engine Optimization) is a technique wherein a user types in certain sets of keywords to find a let's said, a restaurant.
User types in the keywords and presses the search button.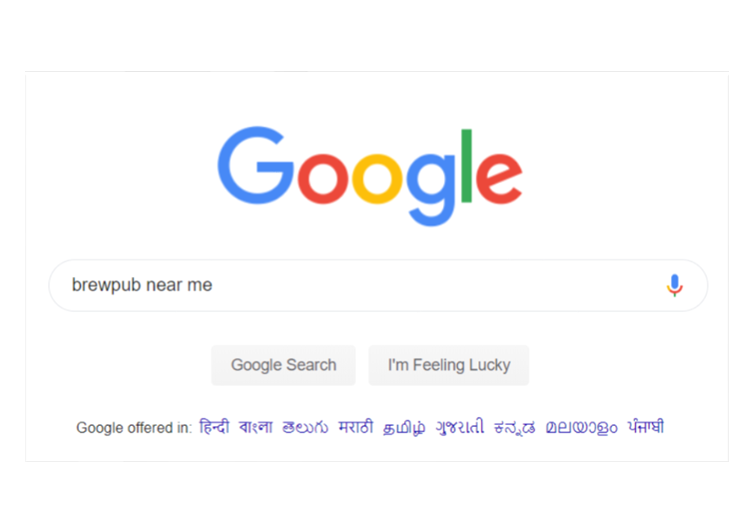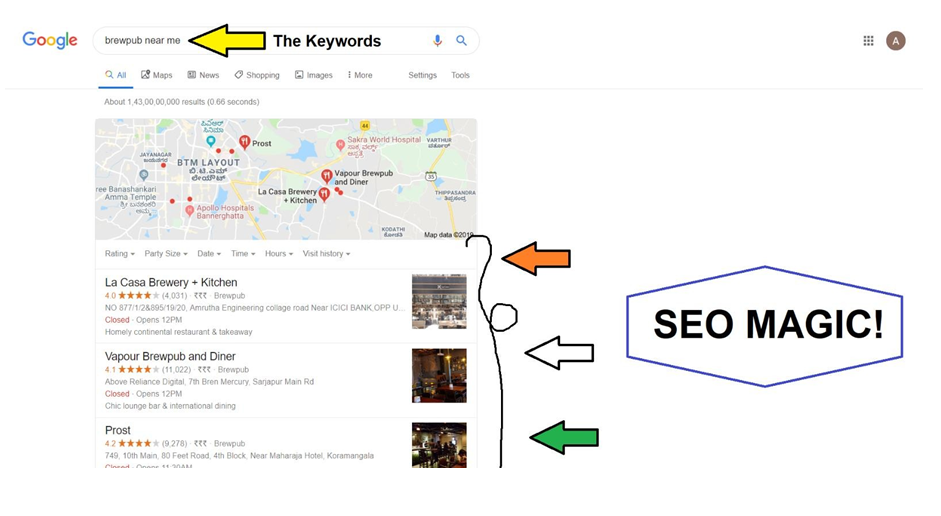 Foodchow's website development team experts at SEO techniques and using them in marketing strategies. Just imagine how much you can gain when your Best Online Order Delivery restaurant is properly set up on Google Local, Google + coupled with a strong and able SEO team. Your restaurant will hit-the-roof within weeks of going online!
  6. PROMOTING YOUR FOOD & LOGISTIC SERVICES:-
If you have decided to take your restaurant online, consider listing all the services you provide (or are willing to provide) to your esteemed customers. These include:
Web & Mobile App based food ordering for home-delivery,
Pre-ordering for special events,
Mid-night deliveries,
International shipping,
Delivery on trains, bus stations,
Bulk ordering at special rates,
Catering orders (uploading a separate menu for Catering is recommended),
Online table reservations,
Take-away service,
Foodchow is currently the only Online Food Ordering System which helps Restaurant Owners to make these services available to their customers on a single platform.
  7. SIGNING-UP WITH ONLINE FOOD DELIVERY PORTALS:-
If you are willing to outsource the Online Food Ordering And Delivery System for your restaurant then you can easily sign up with the most eligible online food app(s) in your city/state. These portals charge a fixed rate of commission on every order you receive through them, in exchange for that, they handle all your food-logistics needs.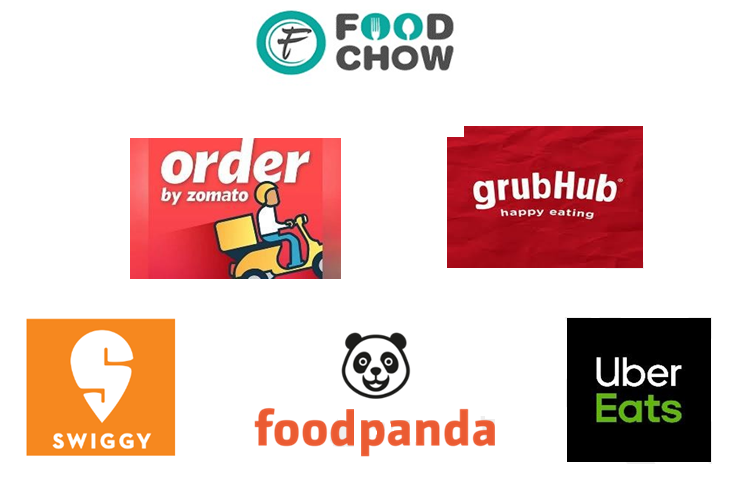 Signing up with a third-party app is super beneficial for restaurateurs as it'd allow them to focus on managing the restaurant and not get distracted with too many complications at an early level.
  8. GEO-TARGETED ADS:-
Geo-targeted ads are when the user experiences place recommendations, ads for trending restaurants/pubs, etc. based on the location they are at during that time. This marketing strategy ensures that when the user is in Delhi-6, their search results don't show up for Lajpat Nagar.
The advertisers can set specific location(s) as their radius and then geotargeting will ensure that their ads are showcased to users within that radius only. This strategy is highly recommended for restaurants and e-Commerce websites.
Geo-targeting eliminates the wastage of ad-clicks from consumers who cannot convert that click into revenue. Your ads will be shown only to those users who are most likely to carry out a transaction within 2 days of clicking on your ad.
  9. SHARING USER REVIEWS AS A MARKETING STRATEGY:-
When your Online Food Business has created its place in the Social Media, ensure to actively engage with your followers. Here's how you can be actively engaging:
Re-tweeting a customer's positive feedback with a show of gratitude from your side as well,
Taking the best reviews from your feedback databank and showcasing them exclusively on your Instagram/Pinterest/Facebook handle,
Hold a selfie contest and offer sure-shot rewards for every winner. Publicly acknowledging all the audience for their participation also boosts your interaction statistics.
10. EMAIL NEWSLETTER:-
According to Wikipedia, 'every email sent to a potential or current customer could be considered as email marketing. It usually involves using email to send advertisements, request business, or solicit sales or donations, and is meant to build loyalty, trust, or brand awareness.'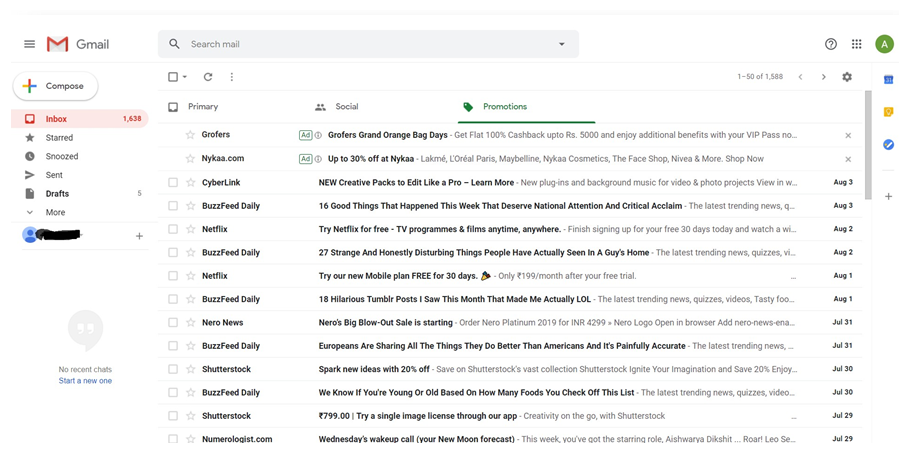 This is what email marketing looks like. The customers receive advertisements, promo offers, field-related content so that the brand image of the venture is always fresh in the user's mind. The weekly or monthly newsletter from your end will help keep your memory alive and kicking in your customer's mind.
This can only be possible when you have a customer database to refer to. Service providers like Foodchow enable the restaurateur to collect, retain and use the customer profiles for implementing their marketing strategies.
Word of caution: Refrain from sending too many newsletters, promo deals to the users. This may lead to the user getting frustrated and then unsubscribing to your reach-outs altogether!
  11. FOOD BLOGGERS AND VLOGGERS:-
If you are confident in your restaurant then you can invite the food bloggers to market your eatery on their social media handles. Bloggers and Vloggers are THE hottest trends these days. If you want to cater to the millennial generation, then roping in the Local Influencers to market your business is one hell of a way to get started!
Once the Influencers start promoting your restaurant, you better keep yourself ready for the guests' onslaught!
  12. INDOOR SIGNAGE:-
Indoor signage includes all those quirky quotes, LED sign-boards, cartoon characters in the menu, green foliage with plants and pots, etc. which we see on the décor of the restaurant.
Using quirky signages and props will automatically attract the corresponding crowd. The fundamental is quite simple – with Instagram and Snapchat ruling everyone's mobile phones – having an Instagram-mable Interior Décor with delicious food will draw the customers in by the droves!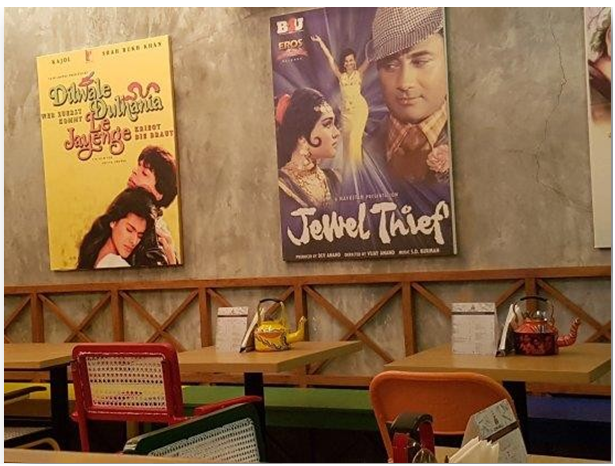 Usage of artwork, props and proper color scheme can make your eatery stand out of the crowd!
  13. FOOD PHOTOGRAPHY & VIDEOGRAPHY:-
I can vouch for this personally! Whenever I visit my Facebook or Instagram, I always take a quick peek at all the posts in the 'Food' category. The lighting, the camera angles, the color tones, the themes and the captions which accompany that pic – they all form user experience.
You are not just posting a pic but are providing potential customers a solid reason as to why they should visit your outlet ASAP!
Post your recipes videos on YouTube channels,
Invite food bloggers specifically to document and review your restaurant,
Post ambiance photos, food pics, pics of your chef/staff members,
Embracing pro-activity is required to make full use of this marketing strategy.
In conclusion, it is to be observed that every entrepreneur on this planet has access to the Internet and yet only a few out of the many manage to succeed in taking their business to new heights. You just have to be willing and smart enough to know when to ask for help.
FoodChow provides complete Digital Marketing Strategies for Restaurant owners in growing their business. They provide a restaurant website, food ordering systems, mobile app ordering, and Online Food Ordering Strategy. Contact them today by visiting FoodChow official website i.e. www.foodchow.com