Australia is one of the country which has diversity in people, culture, religion and languages. Due to all these factors, the food is also mixture of culture. And it's worth to taste. So here are few following food items that are invented or eaten in Australia!
Tim Tams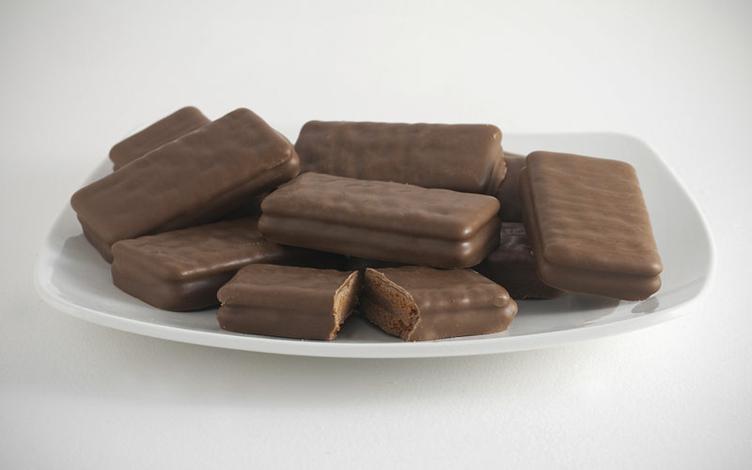 One of favorite cookie that is eaten in Australia that is "Tim Tams". Consists of two malted biscuits separated by a light chocolate filling and coated in a thin layer of textured chocolate. It was made by Australian company named Arnott's. It is mostly sold in retails and super markets. So anyone who has sweet can give it a try!
Anzac biscuits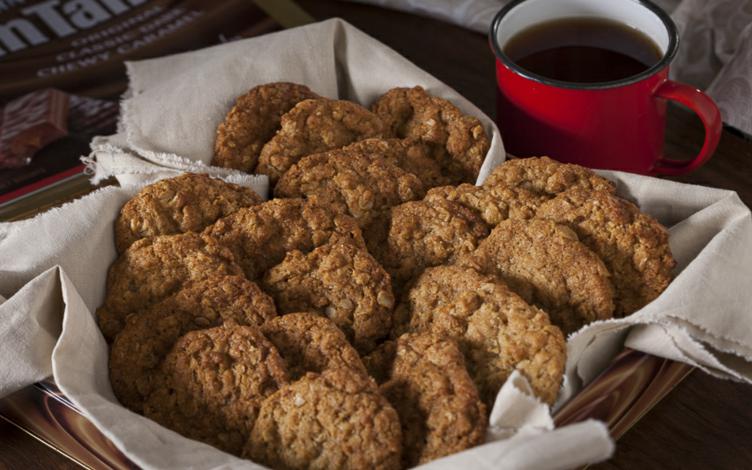 During World War I, this sweet biscuit was invented by Scottish recipe. This is made from wives and the women of Australia so that the soldiers stay healthy and thus this oatmeal based biscuit named Anzac cookie was invented. It is easy to make and can be fresh of at least 2 months. Anzac got its name from associated with army association named as Australian and New Zealand Army Corps. It was used to go abroad as it can't easily be spoilt.
The fish and chip shop dim sim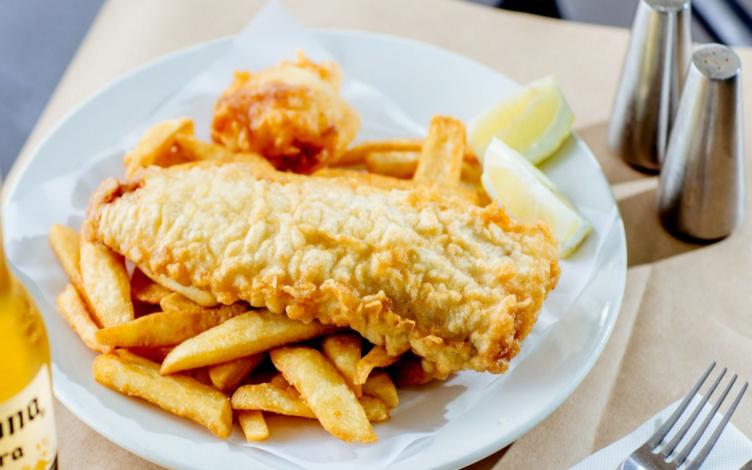 This Australian-Chinese dish is a brother of dim sum. A dim sim is a Chinese inspired meat or vegetable snack popular in Australia. The minced meat is mostly fish and it's very popular in Australia. It started in 1928 and for a seafood lover it is worth a try!
Vegemite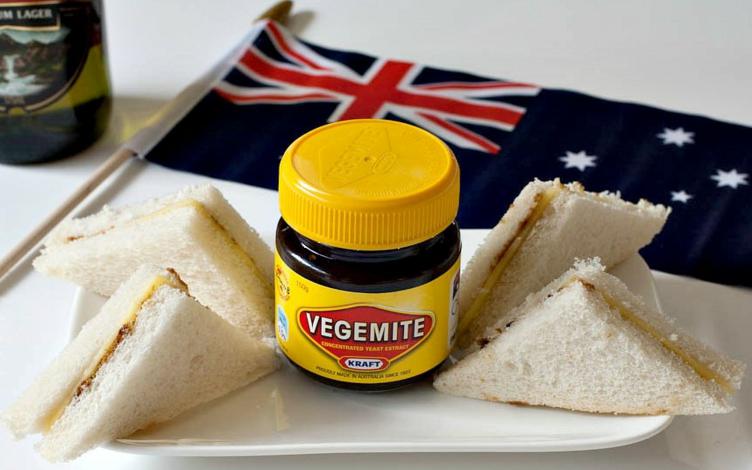 Australians have unique taste for this specific product called vegemite. It is used to spread on bread and can be eaten alone just like nutella. This spread is made from leftovers brewers' yeast extract. This vegemite brand was owned by Mondelez International. It's a salty, bitter and malty. If you wanna have a pure experience of Australia, this is the one item you can eat!
Golden Gaytime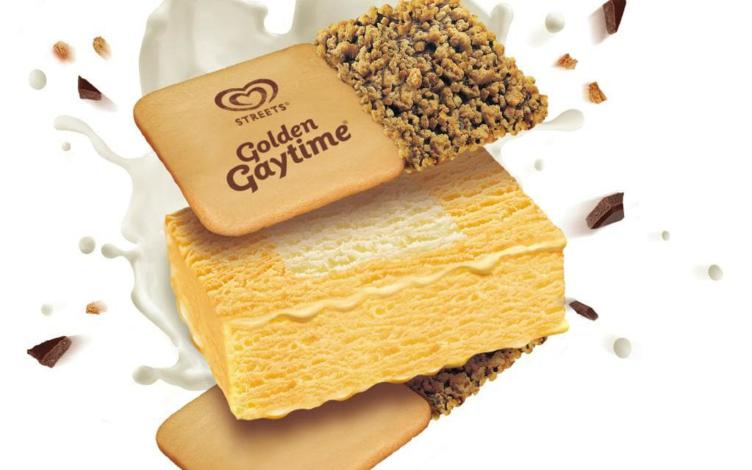 This ice cream is iconic ice cream that was released in 1960s. It is toffee and vanila ice cream dipped in chocolate and wrapped in honeycomb biscuits, on a wonden pop-stick. Despite it's name, it is best desert after lunch. Yummy!
Pavlova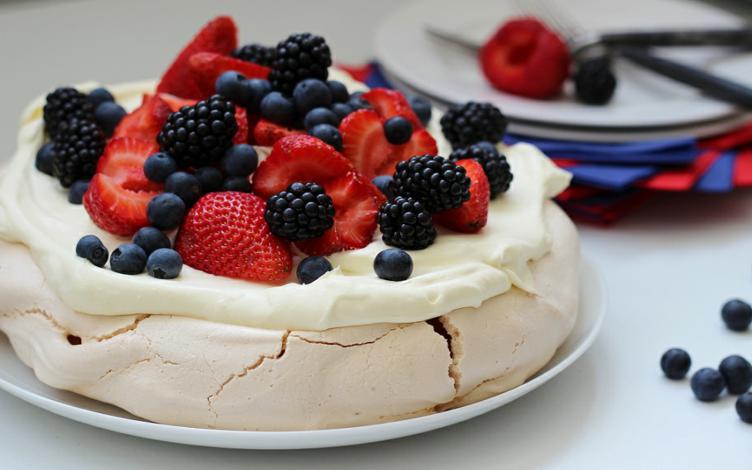 Ever wonder, egg whites can be used as desert. This desert made in Australia do. Pavlova is eye whites with sugar and decorated with fruits. It is named after a Russian ballerina Anna Pavlova. It's an culturally old desert made from 1935.
Lamington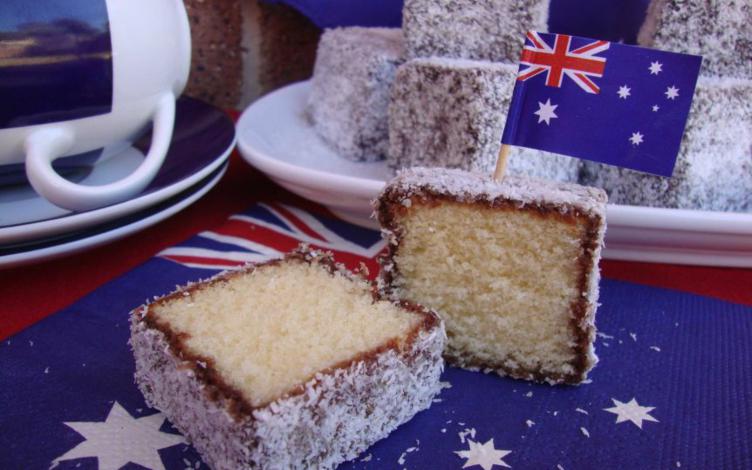 Lamington is an Australian cake, which is made from square of butter cake. It is either coated with chocolate, powdered sugar or raspberry. It a sweet delight which can be eat as dessert or as a snack. But beware it has a lot of calories and it can be hard to burn.
So here are some of the food items that are locally famous in the streets, supermarkets of Australia and only Australia