Do you own a online food restaurant? Are you looking for expanding your operations but don't know how? You have made a killing with selling your best recipes in your local area but now are looking at broader horizons? Well you see, with the rapid advancement in the technology sector it is unimaginable to think that a venture with ambitious goals can survive long without a solid presence on the Internet. Hard-work, dedication, and will-power still remain the top contenders for achieving success yet the importance of owning a website, having a social media presence and a proactive involvement cannot be overseen. The Best Online Food Ordering System In All India.
THE VERY SHORT STORY OF FOOD DELIVERY INDUSTRY'S EVOLUTION.
More than a decade ago, if we wanted to relish some delicacies without having to cook them, we had two options :
Call up the eatery, give the order and then go out to get it aka The Take-Away (there was no UPI or net- banking back then so "exact change must have been appreciated")
Pray to God they do home deliveries at the ungodly hour you called them. I know my night cravings are just sinful.
Now we are here. You just need access to the Internet "and there shall be Food (The Book of the Hungry)"
In this blog, we will be guiding you as to how you can digitize your own restaurant and increase its reach exponentially and across the city boundaries. Let's go!
What is Online Food Ordering and how does it work?
For crystal clarity on both counts, steps for Online Food Delivery are listed below:




WHAT ARE THE STEPS FOR BUILDING MY OWN WEBSITE?
(website development, user interface, graphic designing and everything related to digitizing your venture)
AN OVERVIEW
PICKING THE RIGHT MOBILE OPERATING SYSTEM AND WEB OPERATING SYSTEM
There are two widely-known prospects when it comes to expanding one's hospitality venture:
Restaurant owners aiming to increase their revenue by accepting online orders. It is either through own website creation or by signing up with a third-party delivery system.
Proprietors evolve to entrepreneurs by starting their own food ordering marketplace to connect the food lovers with the restaurants.
In either case, the restaurateur has to first select the platforms on which they would like to showcase their app/website. For the restaurant owner to reach out to the widest range of users, adopting a cross-platform software development strategy will be the best way to go.
Releasing your Online Food Ordering App/website across multiple platforms (Android, iOS, Windows, Mac OS) will:
ensure wider reach to the public,
increase in user traffic,
inflation in your sales and eventually revenue.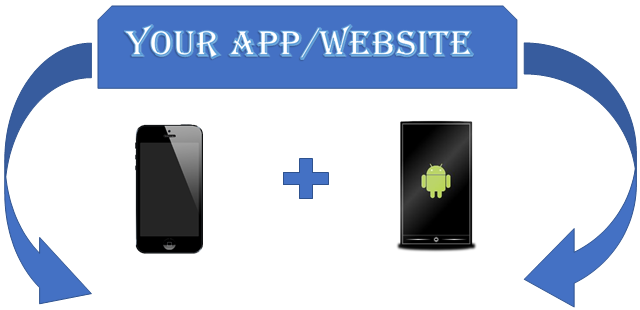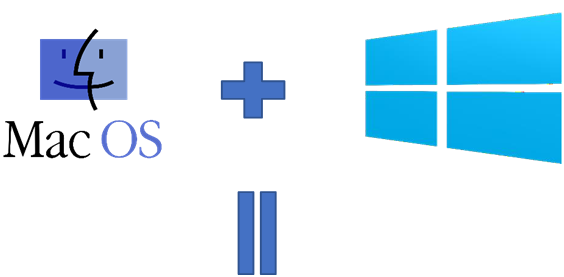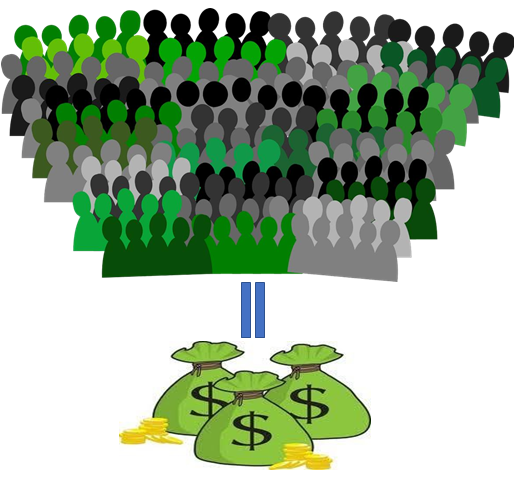 If you are lacking in the finance department but are equally ambitious to see your venture take off then you are recommended to try out Ready Solutions – an information technology consulting organization that provides professional systems integration services as well as business solutions tailored to clients' needs. (sic: http://www.readysolutions.com/)
ROLE OF FOODCHOW IN EMPOWERING THE RESTAURANT OWNERS.
Foodchow aims to service its clientele on a much more feasible scale. Foodchow allows the Restaurant owners to take a 30-days trial where the proprietors will be able to experience the full functionality, processing, and execution of their Foodchow App/Website and make an informed decision thereafter.
THE GOAL OF FOODCHOW IS TO HELP THE RESTAURATEURS AROUND THE GLOBE TO GO ONLINE, DIGITIZE THEIR VENTURES INTO A FULLY AUTOMATED, SOPHISTICATED WEBSITE/APP AT BASICALLY NO COST.
If the things did not go as you planned then Foodchow offers a Money back guarantee – No questions asked policy to its clients. It's a win-win situation for all Hospitality Business owners alike.
Foodchow's sole mission is to help the restaurateurs around the globe to go online, digitize their ventures into a fully automated, sophisticated website/app at basically no cost. Restaurants need only to add their restaurant for free and relax! Foodchow backend team will enable online ordering, automate the whole website and use their best marketing strategies to ensure a steady stream of traffic to your website.
FOODCHOW'S PREMIUM MODEL AKA THE WHITE LABEL PROGRAM
Signing up with Foodchow's exclusive WHITE LABEL PROGRAM will:
enable a restaurant owner to start receiving order requests through online channels (app and/or website),
allow the proprietors to get paid directly into their bank account without any holding period,
prevent any degradation in the Payment Gateway servers,
function without any monthly charges nor any transaction
Maximum benefits can be reaped by the:
Entrepreneurs who are initiating their own line of Online Food Ordering & Food Delivery Business and The Cloud Kitchens with minimal capital funding.
One needs to simply sign up for free and thereafter get all their entrepreneurial requirements fulfilled – courtesy of Foodchow's formidable backend software development team. Foodchow's White Label Program is a one-stop-shop for all your entrepreneurial needs!
Developing AN SEO Strategy
SEO (Search Engine Optimization) is a magic process! If they are good, the Marketing strategists will optimize your website in such a way that when a user types in a specific set of keywords, your restaurant will rank on top of the search results. A good SEO helps in website to gain more organic traffics.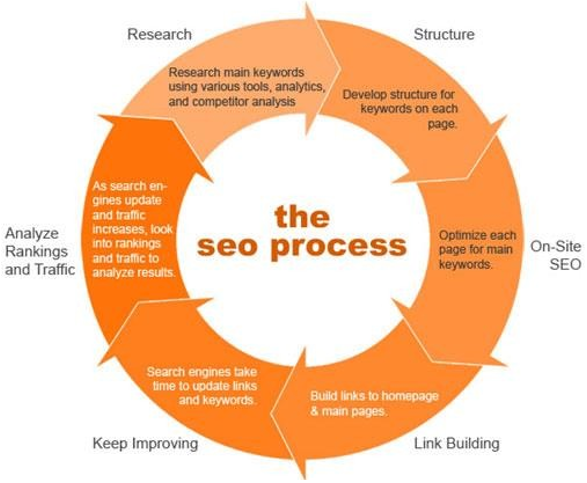 Foodchow's marketing team ensures that once you sign up, you will be well taken care of in all aspects.
Website customization & personalization
Now that everything is sorted up, the next step is to customize and personalize your website with features and inculcate them with the hottest web design trends. The goal is to make the website so user-friendly and run so smooth that the customers will want to visit your website every time they think of food.
Foodchow brings out everything to the table and leaves nothing out. Check-out some features which can involve the user in your website actively:
1) Micro – Interactions:- Every little notification we get when we confirm the order or the little app-tones which chime in whenever the payment is made successfully is basically a micro-interaction. These little maneuvers are designed to keep the audience immersed in the website experience.
Examples:- Every time you earn a scratch card in Google Pay, the confetti, little celebratory sound effects. As you add food items in the cart, the little notification on top of the cart icon is updated As and when you modify it.
2) User-friendly navigation across all platforms:- As an entrepreneur, you'd want to make sure that the app/website runs smoothly across all operating systems it has been launched. Thumb friendly navigation, immersive audio and visual interactions, an efficient programming structure backed up by powerful servers, a solid customer database retention technique will win the market over!
3) Website template:- Colour scheme, Fonts (Size, emphasis points), Website theme and backgrounds, Content styling and representation makes up as the website template. The restaurant owner can choose the appropriate theme according to the products/services they provide.
4) Personalization features:- Separate tabs for Order Food, Take-Away, Dine-in, Pre-order, Bulk order, Catering, Collaboration options (customers sharing their reviews on social media handles accessible directly through the restaurant website) must be present for smooth and efficient user experience.
TARGET AUDIENCE
how to use selective marketing to your favor
Selective marketing is when you cater to a specific section(s) of the populace. For example, if your eatery is known to make delectable non-vegetarian dishes, implementing marketing strategies enticing the non-vegetarians would be one way to increase organic traffic. The same goes for Vegan, Continental, Fast- Food, Bakery & Desserts, Eggetarian, etc.
start small, end big!
While executing your selective marketing strategies, it is recommended to target a smaller area and then expand. Starting small can give you just the right amount of control and feeling of overwhelming. You get to tweak your system, take out the bugs (from the website!), bring finesse into your operations and day to day handling. After a while, the target area can be expanded through aggressive online marketing in the later stages.
CUSTOMER PROFILING, DATABANK CREATION, DBMS (DATABASE MANAGEMENT)
For entrepreneurs – for ones aiming to start their own food delivery venture, it is imperative to:
get the lay of the land. Scope out prospective clientele and get to work,
create a database listing all the local restaurants having good reviews on the street, their contact information, specialties, menus, etc.
to rope in the local eateries and eating joints with your early bird offer discount or combo packages.
collect all the necessary details about the restaurant i.e. ambiance photos, surroundings, food dishes photos, menu photos.
For restaurant owners – whenever a customer visits your premises, collecting basic information from the customer is critical. Information such as:
Customer name
Address
Mobile phone no.
e-mail address
Date of Birth
Preferred cuisine
This information will help create a customer profile that can be stored in your servers for marketing purposes, promo deals, rewards & offers, etc.
CONCLUSION
In the market, it is expected of any entity to keep evolving with the times and circumstances to ensure their survival. Before closing the deal with any Technology & Marketing Solutions Co., use their trial period and get the feel of their services first. Constant customizations to your website and service delivery procedure will ensure you stay ahead of the race. Features like order modification, additional delivery instructions will make for contented user experience.
The goal is to put out the intention that your services are meant to help. A sense of community and mutual respect forms an image of a wholesome business venture based on good ideals.