One of the best parts about running your own restaurant is that you don't have to wait for a year to know how you're performing. Your restaurant goes through evaluation almost every day. Feedback today is shared everywhere – in person, online, written. With this, you can expect a wide range of comments from your customers. And before you ask for a review, make sure you create an experience worth talking about, and make sure whether your guest experience lived up to that standard? If not, what creative amenities or features could you offer that will encourage your customers to spread word of mouth? Thus with them going online, it can go either way. Because it has been seen that,
⦁ 60% of restaurant-goers read online reviews before going out for a meal.
⦁ Approximately 1 in 3 diners will not choose to eat in a restaurant with an average rating of 3 stars out of 5
Even without stats like these, it's a no-brainer that you should provide great service and amazing food to your customer to get the positive reviews from customers. However, sometimes you may miss out on small yet crucial points tarnishing to low ratings and negative reviews and can even ruin your restaurant's online reputation. That's why it's important to keep a few things in place at all times to win that good review on all platform. So, here are top three tips to get more reviews at your establishment:
⦁ Services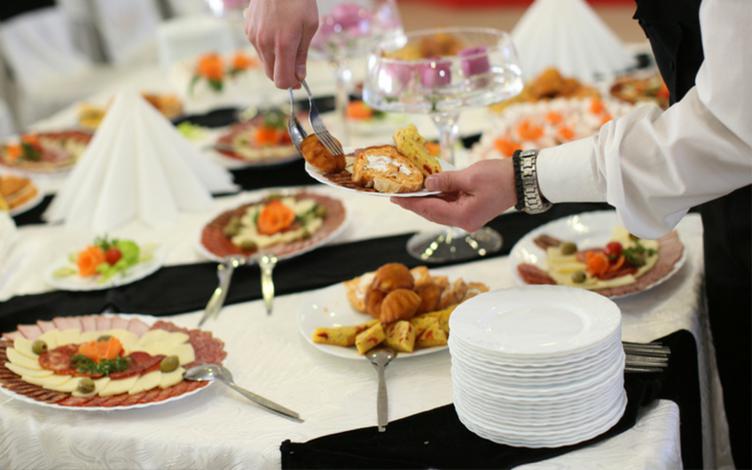 Customer when they visit any restaurant has beforehand established service expectations from your restaurant. Both food and services are essential for delivering an excellent restaurant service to your valuable customer. Dining at a really good restaurant is no less than a mini holiday and it's the sum of a million little things that make that holiday a truly stress-free, relaxing getaway. Thus providing a service worth remembering earns the staff and your restaurant brownie points. Your staff should know how to provide personalized service yet know where to draw the line. Thus a restaurant's owners, managers and its employees all share the responsibility for ensuring that the customers are treated professionally. Customers almost always include service in their reviews and so it is important that they leave restaurant with an overall positive impression of an excellent dining experience. Even if the kitchen is having an off day, service can save someone's dining experience.
⦁ Consistency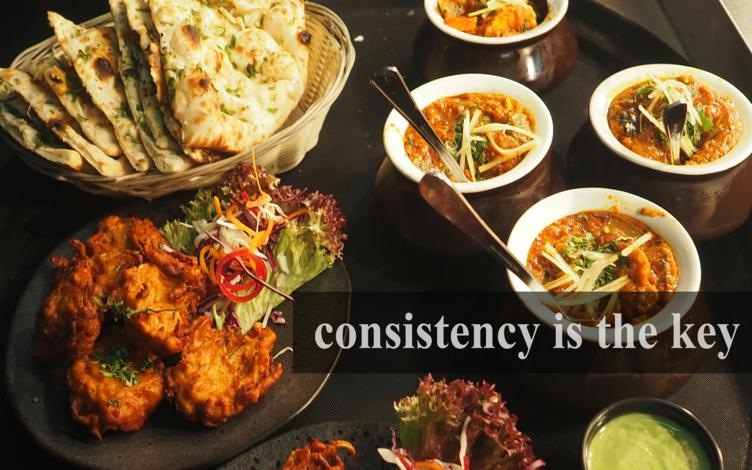 You know the importance of consistency in both a dish and dining out. It comes with an in depth understanding of what works and what absolutely doesn't. It builds trust with your customers, creates a reputation, and ultimately, enhances your bottom line. Thus consistency is key. If you aren't tracking what what's working and what isn't, you're bound to continue doing things that you may not need to. For example, if red velvet pancakes are a part of your specials menu and over the span of 3 months you've sold about 5 plates of them, you can easily replace the dish or simply remove it. Ask the ones who do order it if they liked it and ask others why they wouldn't order it. The hesitant consumer, will not only be less likely to order their favourite dish if it comes to their table poorly seasoned, but liable to never return. Flavour consistency in products is vital if you want to capture the growing dollar. Similarly, if you're selling more of say, hot wings, lock down that recipe tight and make sure it goes out of your kitchen the same way every single time. Nothing more off putting than going back to a restaurant for a particular dish and being served a slightly altered version of it because you were one ingredient short. Don't let that happen. It's easy to lose a customer this way.
⦁ Entertainment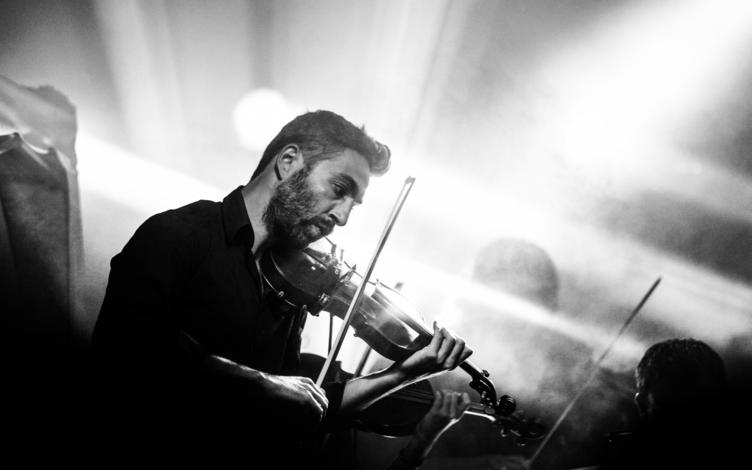 Entertainment, in particular, has become an inevitable concept and aspect for experiences that one acquires when s/he visits a restaurant. And one way to get people talking is to give them a grand show of what you possess. Amenities like TV, Wi-Fi, live music, comedy shows, or any other form of art like poetry and sort, permeate the industry, creating an enhanced and more engaging experience for the diners. Entertainment and food, at the same spot gives customers a wholesome experience. And when the show gets hit, sharing of their experiences becomes obvious. It also pays off to have something unique at your restaurant to grab attention and for people to talk about it. Customers are more likely to talk about anything new if they've already talked about the food and other aspects at your restaurant.
⦁ Signage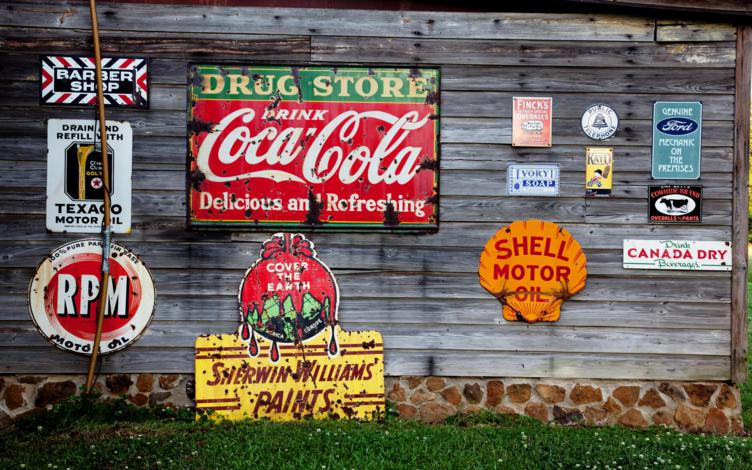 Signage can make a significant difference to a restaurant's connection with its customer.
The first step to put signage is, determining what a business needs its signage to accomplish. This starts by evaluating nearby and in-store signs and graphic usage, paying special attention to whether your business is situated amidst the kind of clutter that distracts from your message.
Next, restaurateurs should ask themselves and their staffs some key questions to determine whether the signage in place is working and what message it's sending.
Points to remember while putting signage:
⦁ Consider surroundings
⦁ Think big and simple
⦁ Contact information, which should be big enough
⦁ Do not skimp on photography
CONCLUSION
In today's competitive environment, it's true that what diners have got to say online, about your restaurant has a significant impact on framing the decision of others regarding their outside dinner plans but conventional advertising holds the equally great significance. There are just a few things to keep you focused on what you should be doing anyway to keep your restaurant on top of people's minds so that they talk about it and hopefully, never stop. Good reviews will follow when you're doing everything effectively and efficiently with full zeal and enthusiasm, when serving a customer.