Ever heard the Gujarati adage "Surat nu jaman ne Kashi nu maran"? It means, only the truly lucky eat in Surat and die in Kashi. Surat is undoubtedly a foodies' paradise, from roadside bhel stalls to multi-cuisine restaurants and no matter what part of country you hail from, Surat food dishes will never disappoint you in terms of flavor and innovation. They are simple and yet delectable.
When you are in Surat you don't have to search for food, just walk out into the streets and the food will come to you.Surat was initially famous for its gigantic textile and diamond industries, andto see the transformation from a textile hub to a food paradise, ride into the streets is a perplexing sight. Every corner and every footpath will have people thronging, waiting their turn to be served with a whole variety of flavours.
Besides the usual sight of fast food restaurants generally found in cities, like McDonalds, KFC,Pizza Hut, etcwhich are dime a dozen in the popular parts of the city, the city also has a lot of local speciality food joints. The most popular of the local foods here are Locho, Rassawalla Khaman, Khaja,Ghari, Coco,Sosyo,etc. And even in these the vendors add their own touch to make them even more interesting.
The city has a weird liking for street food and even the hawkers enjoys to serve. People sit on a mattress spread on the footpath, eating food from a nearby stall, and believe me the feeling of eating in the most crowded footpath along with different kinds of people and different families, with limelight of street, and in open air is AMAZING. And this is a very popular trend even among the upper middle class crowd. There are no rules in Surat when food is concerned.
If you are visiting Surat, this is definitely not a miss. From variety in almost all the dishes you will also find some unique platters.
⦁ LOCHO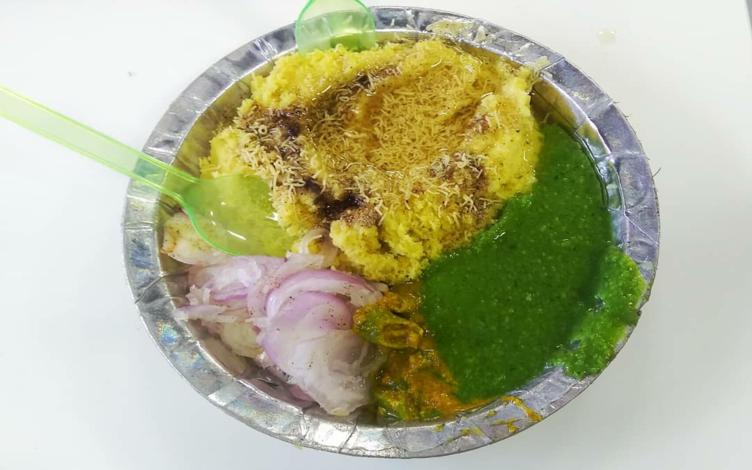 It is a dish that got invented by mistake while making a normal Khaman due to a messed up consistency and hence got this name "Locha". But it surprisingly tastes so good that it contradicts its own name.It is served with spicy chutney along with sev, which is an outstanding combination. The best part of Surat's street food is you have variety in every single dish. Like in Locha, you can have Cheese Roll Locha, Schezwan Locha, and Italian Locha.
The best place from where you can get the best Locho in Surat is: JaniFarsan & Locho Centre.
⦁ RASSAWALLA KHAMAN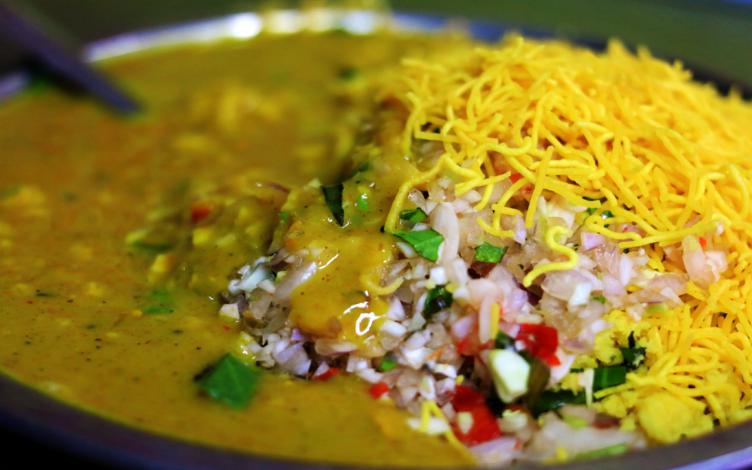 You must have tried Khaman before but ever heard of Rasawala Khaman? Most probably the answer will be in negation. This is a new variation to the popular Gujarati snack. It will definitely blow your mind! In rasawala Khaman the khamans are topped with a spicy "Ras" which is made from three types of Dal along with other spices with of course the dressing of sev.
So to have this popular dish in Surat you must visit Jai Jalaram Rasawala Khaman at Chowk Bazaar.
⦁ KHAJA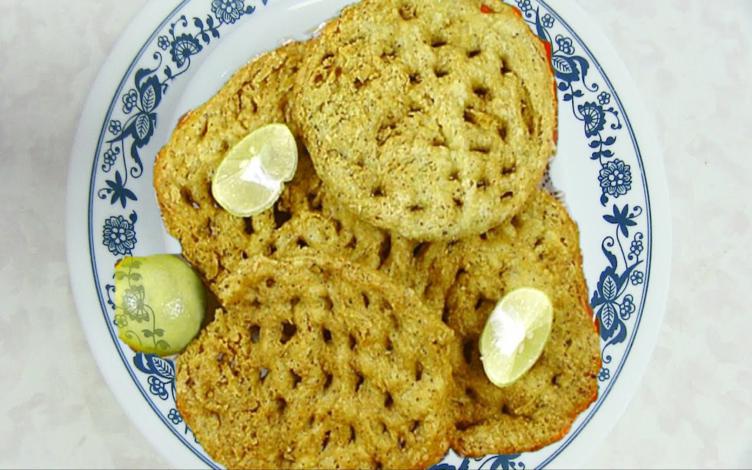 This particular Gujarati snack is the most popular, especially during rainy seasons in Surat. It is a delicious crispy snack. It is served immediately after it is deep fried with clarified butter. It is served hot with lemon sprinkled over it. And so there is a sweet version to this dish and a savoury version too.
Pick out any shop in the Bhagal area in Surat and you will not regret having it.
⦁ GHARI

For all the sweet lovers out there, Surti Ghari is a treat for you all. It is soft pillow-ly sweetness packed with flavour leaving you panting for more, made up of puri batter, milk mawa, clarified butter and sugar. It is then molded with a sweet filling and stuffed with assortments of dry fruits. Though full of calories, not all can resist. To make it more exciting it is also available in many varieties and flavors such as pistachio, almond-elaichi and mawa. It is available during all the 12 months but Surti people make it a note to have it on ChandaniPadva. The other significance of Ghari is that it provides extra strength and whoever came up with the term "foodgasm", coined it.
You can try out this dish at Jamnadas ni Ghari at Surat.
⦁ COCO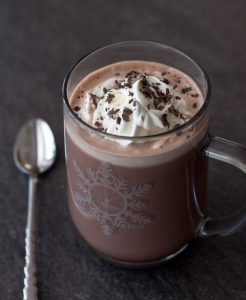 Cold Coco can be served at any time, after any meal as a dessert as a great soothing drink. Irrespective of their age everyone would love to take this chocolaty drink. Cold coco contains milk, cocoa powder, sugar, corn-flour and a dairy milk chocolate bar. So if you are in Surat then don't forget to add cold coco to your food bucket list. And once you have it bet you can't wait for one more! This chocolate milk out stands any other chocolate drink completely.
A-One is popular across all youngsters and elder alike. Courtesy their chocolaty, milky cold coco that is a chocolate goodness even Nutella is a one tough cookie!
⦁ SOSYO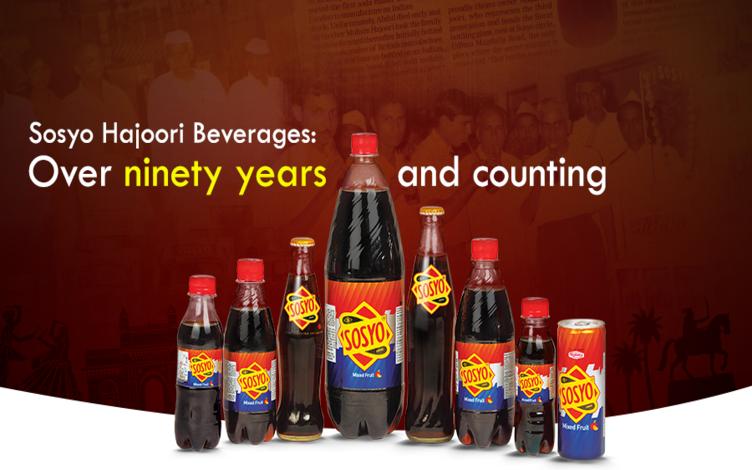 Did you know this is the first ever Indian soft drink? When Gandhiji called for a ban of imported products under the Swadeshi movement, Mohsin Abdul Rahim Hajoori introduced an Indian variant. The taste was described as 'the perfect mix of whiskey, rum and soda' and was called 'Whisky No', which eventually became Sosyo! You can have the best cocktails/mock tails in the world, but nothing comes close to this drink. Rumors say that it is banned in the rest of the state or that its intake has crashed, but rest assured you will ALWAYS find it in Surat. It's the best accompaniment to your meal.
There's a lot hidden in some street corner that even the most adventurous local foodie has not yet discovered. To taste all of it and to write about it would require months of dedicated exploration and writing. So if you are are a foodie and ever plan to visit Surat then don't forget to taste the Street foods in Surat.