In business you are told to "know your customer", and this extends to understanding their behaviour. So if they are using their smartphones as their primary device, shouldn't you be available on it? Which will make it easier for them to engage with you? If you take a look, you will notice that almost every business, is considering to have a mobile application in order to boost sales, increase brand awareness and show loyalty to customers. Which also helps in decreasing bounce rates and increase your conversions, therein. The restaurant industry is not an exception to it, more and more restaurants are using mobile apps to streamline solutions and add value to their existing business. The market share of restaurant mobile app development demonstrates one of the highest growth rates in comparison to other spheres. For example, in 2015 it reached $160 million. This resulted in twice the revenues of 2014 in 2015. Moreover, looking to another key demographic: 35% of 18-30 year olds regularly place food orders on their smartphones and tablets, and 40% say they'd find it easy to pay for fast food from their devices, according to Food Tech Connect. Research commissioned by Judo Payments confirms that diners want impeccable mobile experiences, reporting that 65% of respondents would download a restaurant's app, and 80% would in-return order to benefit from in-app loyalty initiatives. Thus the benefits of building your own mobile app for your restaurant far outweighs any mythical disadvantages.
With the emergence of apps by the virtue of which you can now order food online and get it delivered to your doorstep within half an hour or so, the revolution of the dining industry has begun. With their effective help, restaurant owners are building their strong presence in the market as well as promoting their brand online. With the many hidden and helpful perks that they have got to offer, it is needless to say that how much beneficial are they for both customers (diners) and restaurant owners. Although consumers are still as hungry as ever, the way they now interact with their food has completely changed, majority of credit of which goes to smartphones.
Developing a mobile application for restaurant business has become inevitable in today's competitive business scenario. It's no surprise that world-leading food chains like Domino's, KFC, Starbucks, and etcetera, all have their in-house apps. Then, there are third-party apps such as UberEats, Swiggy, Zomato, FoodChow, and etcetera, which have taken food business a step ahead. Such mobile apps have content-rich displays that people can explore on their screens without even stepping into the restaurant. If they don't find anything of their choice, or which doesn't suit them, they can browse further to read the reviews posted by other customers. Based on the reviews, they book a table or order food. Isn't it convenient? As the apps for on-demand services are mushrooming in the market, we take an attempt to present a comprehensive guideline on how to design mobile apps for the restaurant industry.
⦁ Customer Loyalty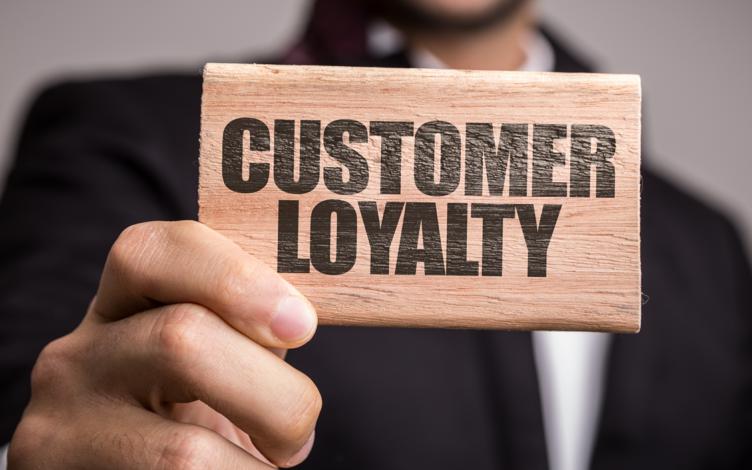 The cost of acquiring a new customer is five times higher than the cost of keeping an existing one. That's why so many companies pay great attention to the loyalty of their customers providing them with various discounts and benefits. It's rare to visit a business and not be asked for your loyalty card, or encouraged to sign up for their loyalty program. And most customers are quite welcoming of loyalty programs.
A mobile app for your restaurant eliminates these annoyances. Registration can now be done in the app, with you only collecting the information you need. And collecting points, or recording visits, is also done in the app, eliminating the need for a card that needs to be swiped, stamped, or punched each time.
Loyalty programs are one of the top three motivators for customers to spend more, and your own mobile app is the easiest way to offer your customers a loyalty program that is convenient. And with a bit of planning, you can even use your loyalty program to help segment your marketing lists, especially when it comes to your push notification strategy.
⦁ Less hassle for you
Customers can order very quickly or can take a very long time to decide, is no longer an issue. Switching the focus from offline ordering to online ordering means less hassle on handling undecided calling clients and the staff time lost in the process. And that means significant money savings for YOU. And if you do it like a pro, you can eliminate even the follow up calls. With an ordering system, the order confirmation is received by the client in real time. So there is no reason for you to waste your time calling them back to confirm their order.
⦁ Grow Bookings
Beyond making more money, mobile apps make it easier to fulfil your orders. It is a good indicator of popularity, and – when used to calculate total sales per head – a good measure for growth.
If you've switched to online booking via your website, you would know how much convenient it is for you and your customers. And while the online booking feature of a mobile app is not that different to on your website, it does offer one unique benefit – push notifications.
You can use push notifications to confirm online bookings, instead of getting someone to call each customer. Use the push notification to not only remind them of their booking, but also to ask them to cancel the booking if they can no longer make it. If your online booking system can also process cancellations, include a deep-link directly to the booking system in your push notifications. And that is just one way that a mobile app can help you increase the number of tokus making dents in your cushions each day.
⦁ Reviews and Ratings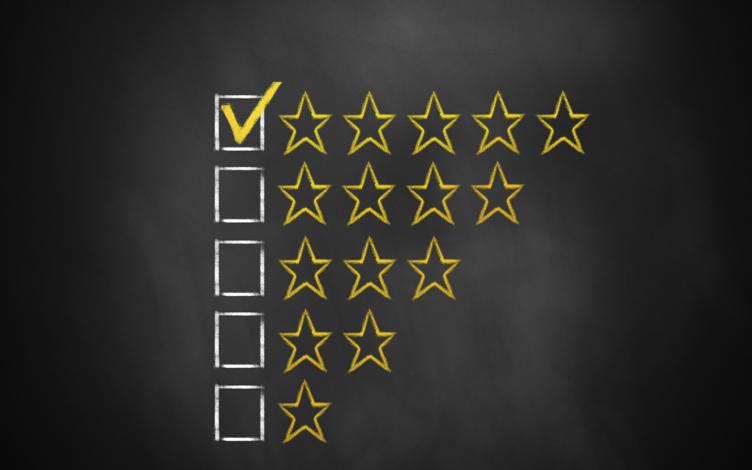 With in-app reviews, you encourage customers to use your app, while making it easier for new customers to find reviews of your restaurant and this has made a serious impact on the way consumers interact with restaurants.
Restaurant owners have made a shift towards making their presence known online. It's no longer enough to simply serve good food if you are hoping for your business to take off. In today's market it is now important to embrace reviews and other new technologies that customers expect you to work with.
Reviews are not only an opportunity for your customers to document their experience, it should also be seen as strategic brand touch points. Making reviews accessible through your app not only makes it easier for customer to read and leave reviews, it also makes it somewhat easier for you to manage.
⦁ An online menu is simpler to manage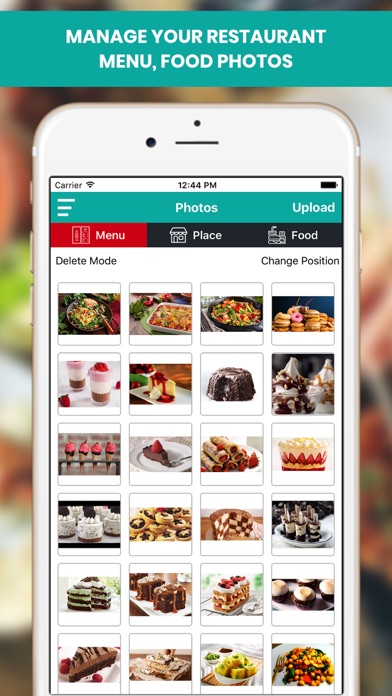 It is much easier and considerably cheaper (or even free) to create and maintain a great looking menu that will impel your customers to order from you every time they see it. Not only do you get rid of the burden of printing and relieve yourself of the printing fees, but you also gain a great deal of flexibility in changing the menu whenever you want.
Plus, you can easily…
⦁ Test different placements of your dishes in the menu to see which ones entice diners the most.
⦁ Set up daily promotions.
Moreover, with a great online menu and a customer configuring the order online himself/herself, up-selling just happens. Users can order anything they want with just a few clicks on their phone, providing a highly convenient user experience. Users can choose a restaurant based on their budget and preference in terms of food items. And according to NPR, online clients tend to spend, on average, 4% more money.
⦁ Online food ordering is opened 24/7
By using an online food ordering system, you give your clients the flexibility to place the orders whenever it's most convenient for them. Even if that happens outside your business hours. And this can help scale your order size considerably. Because they can easily choose to schedule a preferred pickup or delivery time within your working time.
And so, when you open, you already have a to-do list to review and to start acting on.
⦁ Stand out from your Competitors
With app building platforms, making development easier and more affordable, small businesses and restaurants can no longer ignore the benefits of having a mobile app. Launching your own mobile app ahead of your local competitors can give your restaurant a valuable boost – both in terms of visibility, and business. Being part of the first wave will allow you to be more noticeable when you market your app, and the features and benefits it offers to customers. At the same time, those features and benefits will be more appealing to new customers when you are the only restaurant offering them. And as long as your food, ambiance, and service are just as great as the features in your mobile app, these new customers could turn into long-term customers. Remember, you want to stand out for all the right reasons. And, standing out doesn't always depend on you having all of the above features in your app. In your application you can also include some traditional digital games, music, and the ability to find your nearest restaurant.
CONCLUSION
So what are diners looking for in restaurant apps? For customers, the main advantage is a streamlined dining experience. As consumers switch to using mobile devices more than desktops, your own approach to digital marketing needs to evolve. Your website remains an important tool for discovery, with your mobile app serving as a way to market more effectively to customers with a known interest in your restaurant. Growing your restaurant isn't only about attracting new customers, but also about increasing support from your existing customers.
To sum up, implementing a restaurant app can bring endless benefits to your restaurant. This trend should be exploited to maximize customer engagement and significantly improve their dining experience. After all, the better the experience, the better the relationship, the better the business results.